FITNESS CORNER HOME FINDS
I am about to go on a vacation in a couple weeks so I became really motivated to spruce up my back bedroom to incorporate a great fitness area (you know, to get fit...LOL). I showed you all on Instagram stories and got a lot of questions about the products so I got to work with this blog post for you!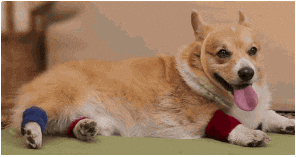 1. I started with this set of clear shoebox drawers since my husband, my mom, and I all use our Peloton (HIGHLY recommend the Peloton if you've been thinking about it by the way!) and this will help keep the shoes off the floor.
2. I got a bunch of bins to hold our workout equipment - you know me, I'm an OCD organizer, so I got 2 sets of this pair of large bins and 2 sets of this pair of smaller bins.
3. I originally wanted a basket on the floor to hold my yoga mat and foam rollers, but THEN I found this awesome rack! We decided not to attach the hooks that you see on the bottom, and instead now use that as a key holder in our kitchen!
4. Of course, I needed something to hold it all and had a specific space I needed to fit it in and found this console. I love the wire mesh racks and the nicer wood top - it was also reallllyyy easy to put together and is super lightweight, but still holds all the items really well!
5. I've been wanting some yoga blocks so I found this set of 2 for a really great price! They come in a couple other colors too - I went with black because that's the color of my yoga mat too.
6. We've had the set of dumbells for awhile (although I think those are Amazon Basics brand!), but I've been wanting a set of kettlebells too so I found these ones that have an adjustable weight and we love them!
7. I always love to have cleaning supplies handy, so I got this pack of multi-surface cleaner and these microfiber towels so I don't have to go to the other side of my house to wipe down the equipment.
8. Ok - trust me - when you do a Peloton workout, you WILL sweat. I don't normally, but holyyy. I needed some towels and I love these white microfiber ones!
9. Last but not least, it's not a real fitness area without a digital clock of some kind :) I found this small one that also is magnetic if you wanted to attach it to a magnetic white board with workouts written on it!
I appreciate your engagement on my socials and support of my content! Follow me on IG: